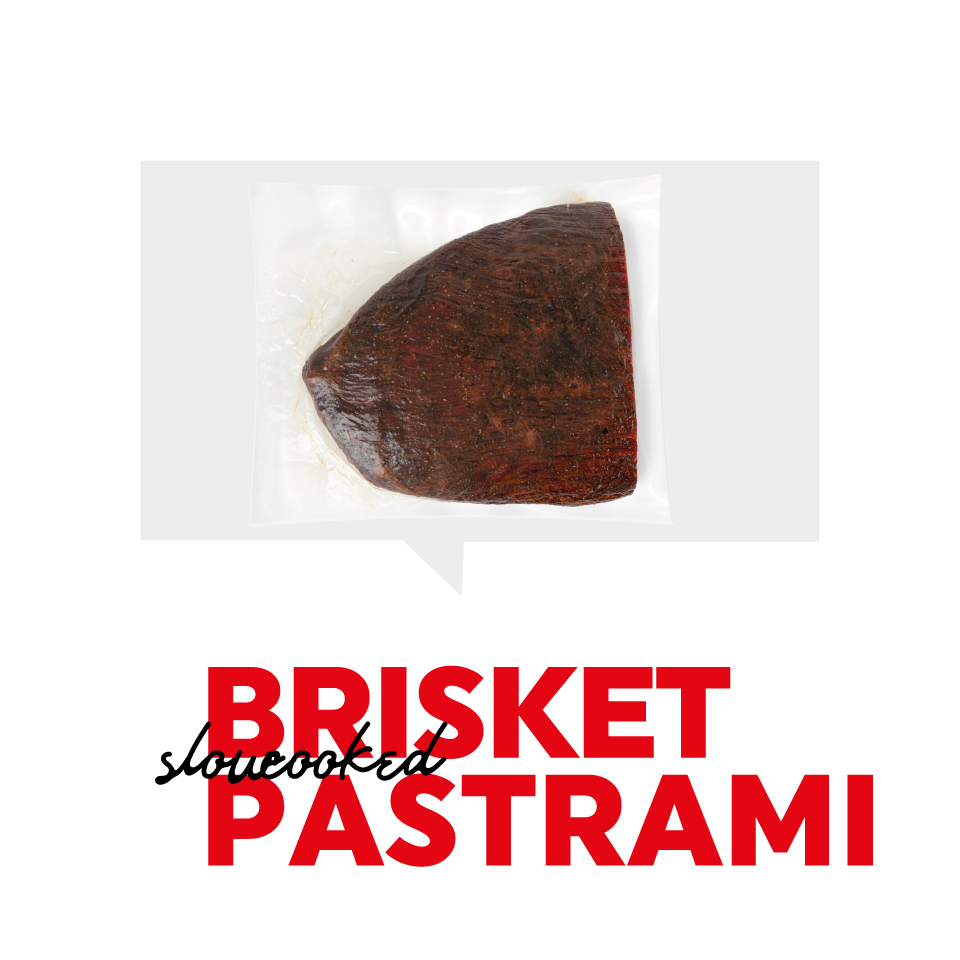 Come rendere ancora più buono un piatto che già da solo rasenta la perfezione come il pastrami?
Semplice, basta utilizzare il brisket. La famosa ricetta della punta di petto, tipica del Texas, paese in cui il consumo di carne e la sua cottura sono quasi al pari della religione.

How can we make a delicious dish with pastrami if it's already the perfection by itself?
Simple, just cook the brisket. the famous recipe of pastrami, original from Texas, country where its cooking and consumption are almost like religion.
DESCRIZIONE DEL PRODOTTO E CONFEZIONAMENTO/PRODUCT DESCRIPTION AND PACKAGING
PESO/WEIGHT: 2.5 KG CIRCA
---
PEZZI PER CARTONE/PIECES PER CARTON: N. 3
---
CARTONI PER PALLET/CARTONS PER PALLET: N.80
TEMPO DI CONSERVAZIONE/SHELF LIFE
SOTTOVUOTO/VACUUM: 120 GG
---