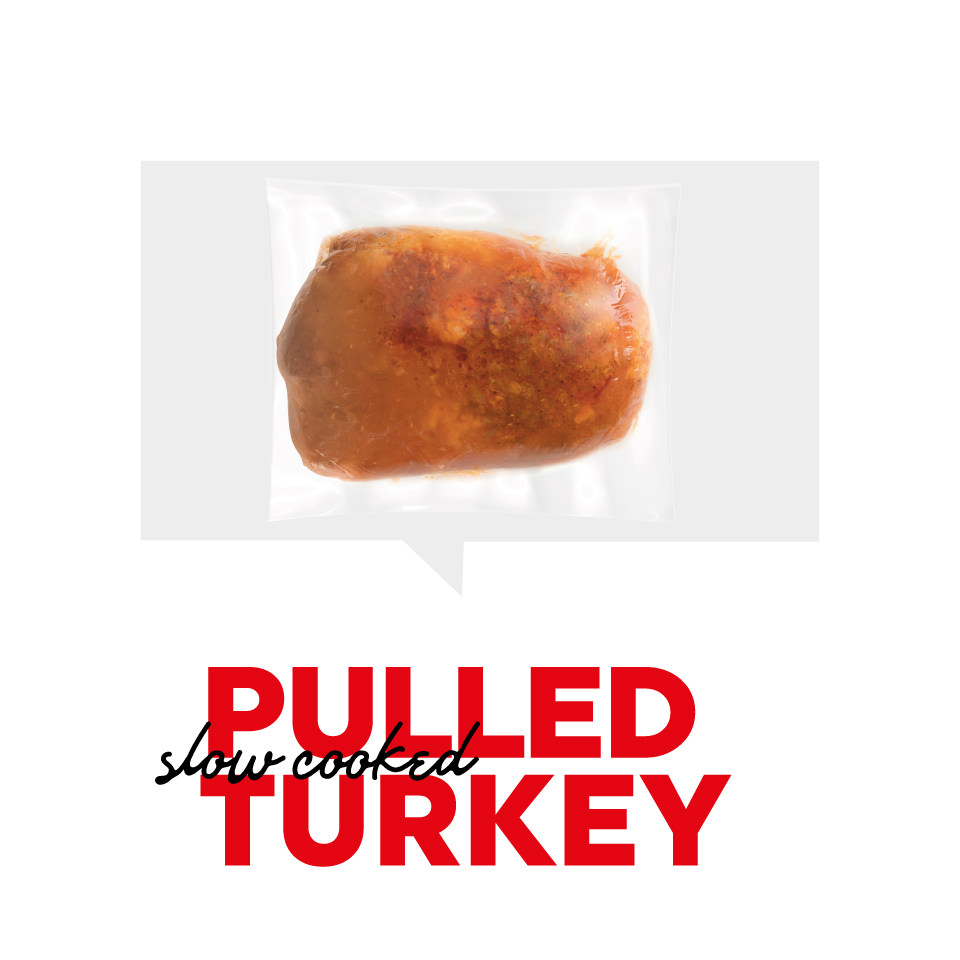 Da quando si hanno le prime tracce di carne di tacchino, quest'ultima ha rappresentato un valido sostituto della carne di maiale. Allora perché non realizzare un Pulled Turkey?
Il tacchino assorbe gli aromi, soprattutto quello dell'affumicatura, più velocemente del maiale e il risultato... maledettamente buono!

Since the beginning of the usage of turkey meat, it has been a valuable substitute of pork meat. Then, why don't prepare a pulled turkey? The turkey absorbs the aromas, especially that of smoking, faster than the pork and the result... damn good!
DESCRIZIONE DEL PRODOTTO E CONFEZIONAMENTO/PRODUCT DESCRIPTION AND PACKAGING
PESO/WEIGHT: 1.5 KG
---
PEZZI PER CARTONE/PIECES PER CARTON: N. 4
---
CARTONI PER PALLET/CARTONS PER PALLET: N. 80
TEMPO DI CONSERVAZIONE/SHELF LIFE
SOTTOVUOTO/VACUUM: 120 GG
---